Sustainable Development Day 2021 in Ukraine
November 29, 2021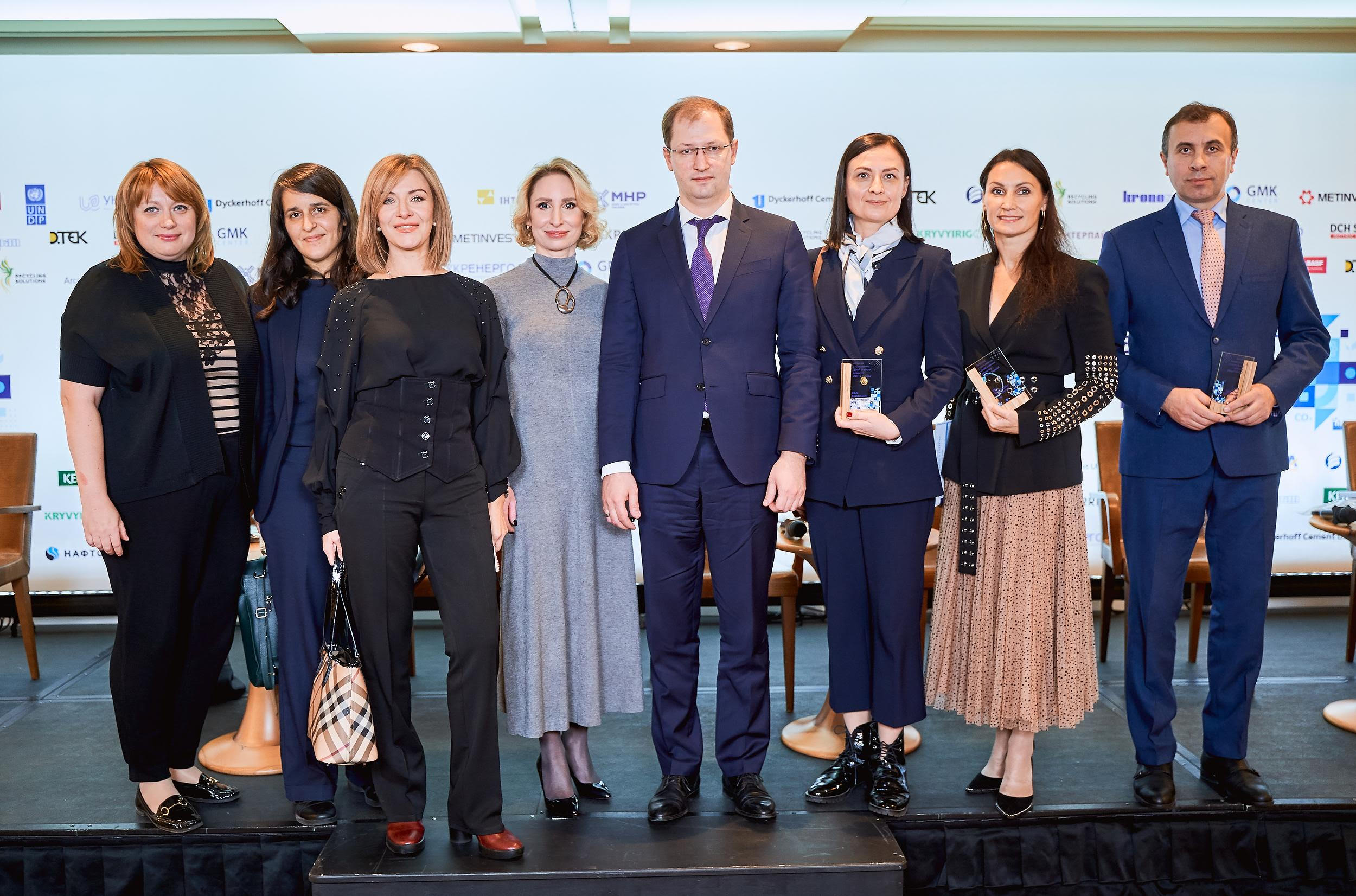 By the invitation of the European Business Association (EBA), the national Project team participated in the Sustainable Development Day held on November 11, 2021, in Kiyv.
The discussion at the event—with top-level managers of major Ukrainian taxpayers, representatives of the European Union (Chloe Allio, head of the European Green Deal at the EU Delegation to Ukraine, and Gregory Tsouris, Gregory Policy Officer for Energy Efficiency and Renewable Energy Sources), UNDP and UNGC international experts, officials of ministries in charge and members of parliament—addressed the UN Sustainable Development Goals in Ukraine and ways to achieve those.
The participants of the Sustainable Development Day were the first to be presented the SDG indicators, according to a new expert study by EBA, Naftogaz of Ukraine, and the Kyiv National University of Trade and Economics.
The new acting Minister of Ecology and Natural Resources of Ukraine Ruslan Strelets once again confirmed that the country continues focusing on complying with the SDGs: "Today, in the context of climate change and depletion of natural resources, mankind's priorities are lowering resource consumption, transferring to renewable sources and clean technologies, and developing waste management system by European standards."
About the event: https://www.facebook.com/events/254628876505095/