Project team visited Cherkasy in Ukraine
October 20, 2020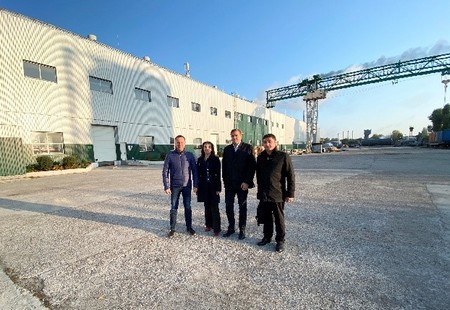 On October 20, 2020, the national team of the GEF-UNIDO project for coordinated management of ODSs and POPs disposal visited Cherkasy, a Ukrainian town.
At the opening of the conference of the National platform for development potential of waste treatment technological parks in Ukraine the team members spoke about UNIDO's contribution to industrial development of countries with economies in transition, introduced the project and shared experience in arranging financing of environmentally sound waste disposal in different countries.
During a study tour to UKRAVIT with other participants of the conference, the project team presented green processing lines by Sicplant.
Then the project team visited recently opened Saturn plant by KTD Group, a manufacturer of refrigerating equipment.
The agenda of the visit to Cherkasy included a meeting with the top-management of UKRAVIT where the team discussed interim results and further activities of the project.