National Project Team at the Global Manufacturing & Industrialisation Summit 2021
The national Project team participated in the Global Manufacturing & Industrialisation Summit 2021 (GMIS 2021) at the invitation of its organizing committee.
The summit was jointly initiated by the UAE and the United Nations Industrial Development Organization and held under the patronage of His Highness Sheikh Mohamed bin Zayed Al Nahyan, Crown Prince of Abu Dhabi and Deputy Supreme Commander of the UAE Armed Forces.

GMIS is a unique cross-industry platform aiming at the achievement of the UN Sustainable Development Goals and uniting the key organizations and persons in the sphere of resource-efficient and cleaner production: producers, governments, NGOs, CEOs, industry experts, innovators, and investors. Through GMIS, separate ideas and solutions generate a collective roadmap amidst the big picture of the global economy changing in response to the fast pace of technological development and the advent of the fourth industrial revolution.

The Summit is meant to demonstrate the need for investing in the greatest natural resource of our planet—people—to empower them to develop capabilities in renovating and changing the world where economic growth and politics base upon production which is the key to revenue generation, job creation, and global prosperity.
In the informal debate, the Project team shared their experience in the implementation of international projects at the national level and approaches to optimization in the face of a rapidly changing business and legal environment.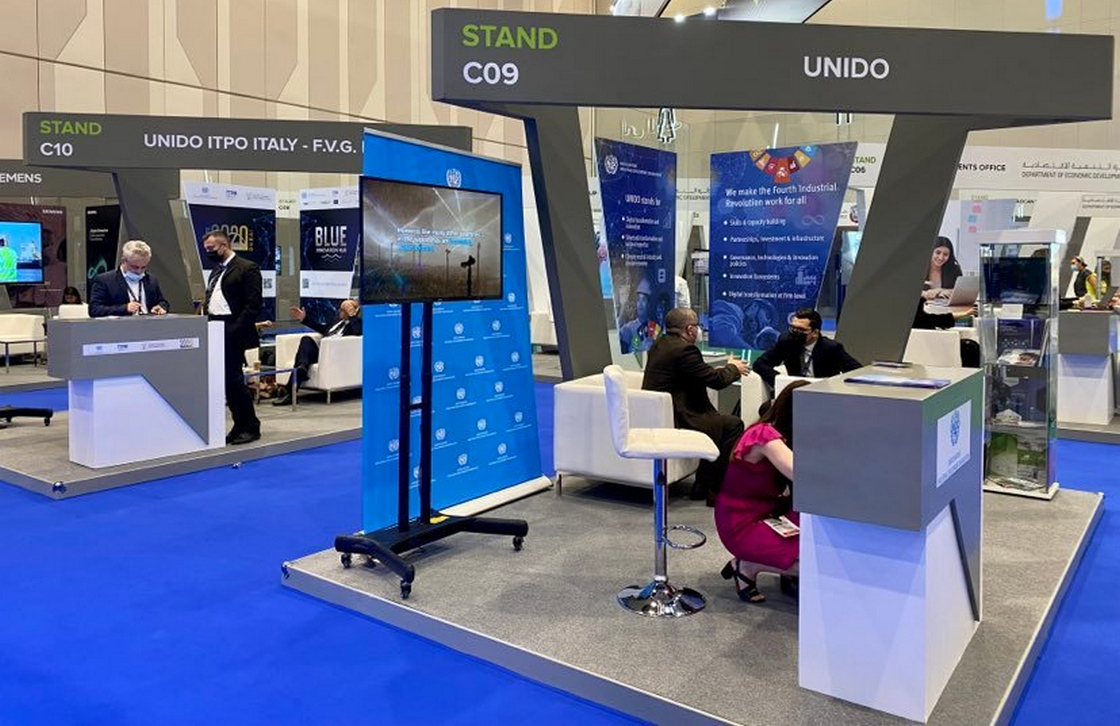 At the Ukrainian pavilion, the national Project team presented the Project goals and demonstrated how the project implementation would help fulfill the Ukrainian obligations under the international treaties.